PCSSD high school students are sworn in for Teen Court program
PCSSD
Tuesday, November 03, 2020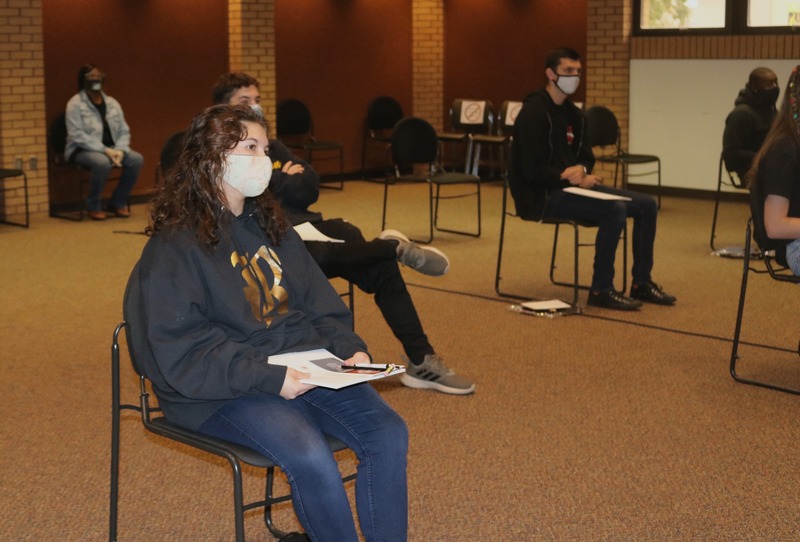 PULASKI COUNTY, ARK. -- Pulaski County Special School District is honored to partner with Pulaski County Youth Services in the implementation of the PCSSD Teen Court Model for Restorative Justice.
On Thursday, October 29, PCSSD held its Orientation and Swearing-in Ceremony for the Teen Court Students from the four High Schools in the district. PCSSD is the only district in the State of Arkansas to have a school-based Teen Court model where the students participate in the process as a class and receive class credit for their efforts.
"The Teen court program is a way for us to break the vicious cycle and focus on developing restorative justice policies," County Judge Barry Hyde said. "It's an opportunity for youth and adults to work together to ensure our students are provided with the necessary support and guidance they need to correct behaviors and develop healthy habits."
Students and guests were welcomed by PCSSD Superintendent Dr. Charles McNulty and Dr. Sherman Whitfield, Director of PCSSD Pupil Services. Judge Mark Leverett, 6th District Court - 3rd Division and key partner in the PCSSD Teen Court process, performed the official "Swearing-in" Ceremony.
View all pictures from Teen Court Orientation and Swearing-In Ceremony on Facebook
Also in attendance were PCYS Executive Director Jamie Scott; PCYS Staff Member and Arkansas State Teen Court Association President, Jimmy Warren; and PCSSD Assistant Superintendent for Equity and Pupil Services, Dr. Janice Warren.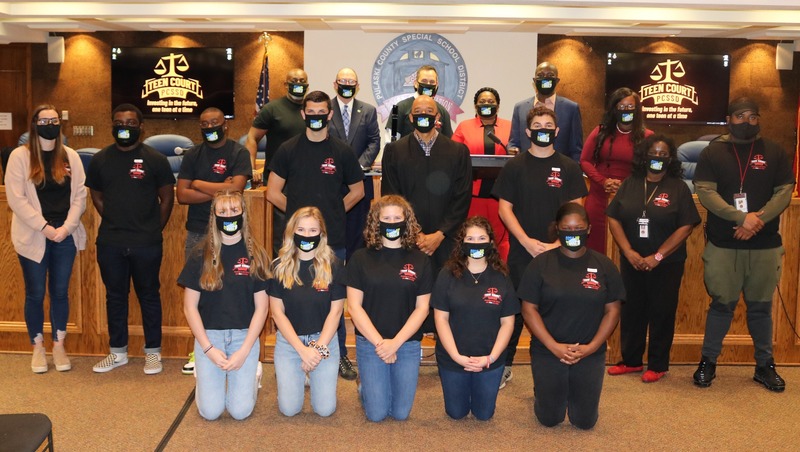 Following the ceremony, PCYS staff passed out individual boxed lunches and provided the official Teen Court Shirts and "Mask-up for Justice" face coverings as a part of the state Juvenile Justice grant. Moving forward, PCYS will serve an integral part in the PCSSD Teen Court process by providing leadership training, key speakers for the class and serving as a continued resource for the program.