PULASKI COUNTY, Ark. (KATV) — A Robinson High School teacher has found a new way to help prepare students for the ACT and the ACT Aspire test.
Instead of practice tests, students are participating in escape-room style activities.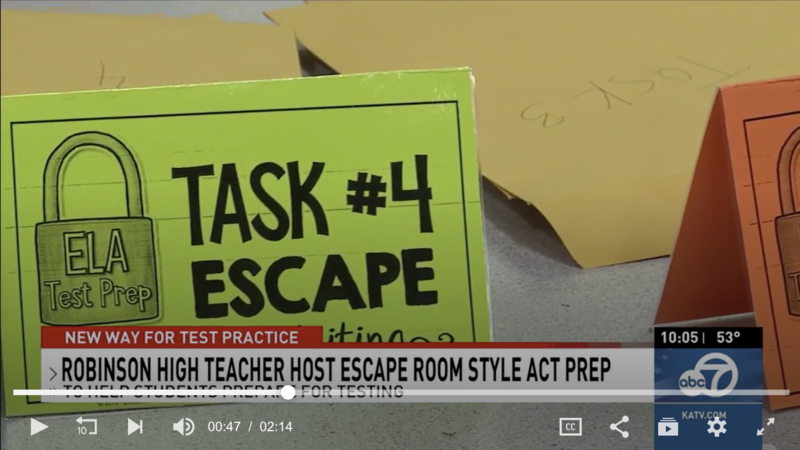 "It was more like a game, so it wasn't as boring," student Gracen Toland said. "We got to read directions, and then use our clues to solve a puzzle.
"I definitely think it will boost my score up a little bit," she said.
School librarian Lani Moore says students are split into groups. To move on to the next level, students must answer questions similar to what they may see on the real test.
"The questions include word choice, summarizing, and finding the evidence of a question in a text," Moore said. "Once they work as a team to solve that puzzle, they get to move onto the next one. So there's some competition in there as well."
After an assessment showed a majority of students were struggling with reading comprehension, Moore started up the different kind of test-prep to help students get engaged.
"It's a slightly different style, and they're engaged in it," she said. "They're actually working together in a way they just wouldn't with a worksheet."
As for the students, they are learning lessons.
"I think it shows that our teachers really do care about our education here," Toyland said. "They are putting in efforts to make sure we are learning."
Moore says other schools around the country are using escape-room activities for classroom lessons.
She's hoping more schools in Arkansas will catch on and start up something similar.
Pulaski County Special School District students will take the ACT Aspire test in April.