PULASKI COUNTY, Ark. -- PCSSD schools will participate in Week 5 of high school football this week. All high schools will kick off at 7 p.m. on Friday (October 2).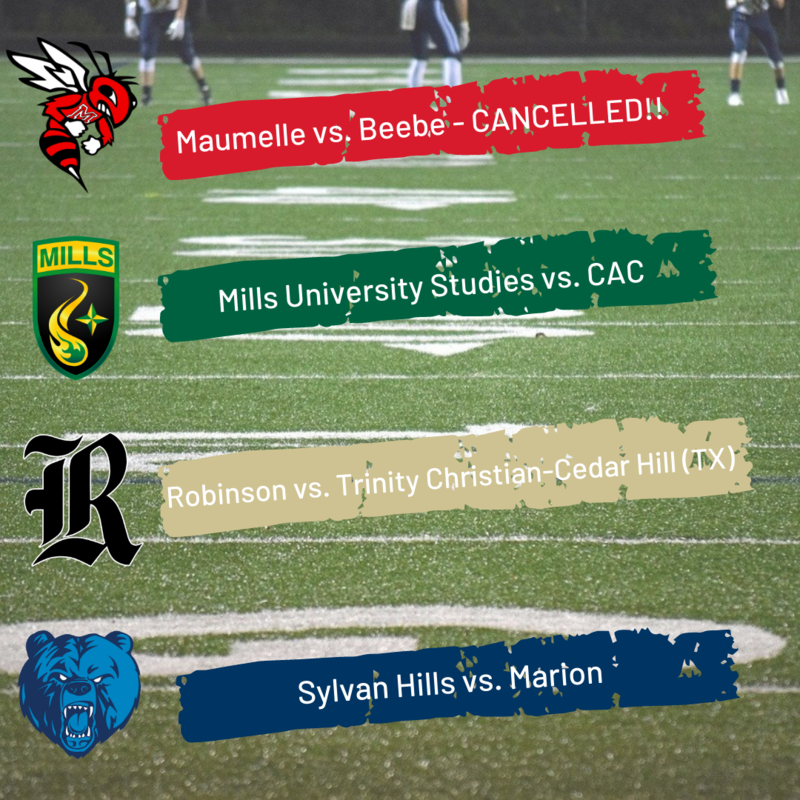 As a reminder physical distancing is required and all guests ages 10 and up must wear a mask.
All tickets are pre-sold though some tickets can be purchased at the gate. Schools recommend buying tickets in advance to avoid gathering in lines.
The Arkansas Activities Association released more guidelines for athletic events. Those details can be found here: http://ow.ly/RuAj50BbLd2
Several schools created specific procedures to be followed at each game.
Sylvan Hills High School
Coach Tipton still has tickets available!
Maumelle High School - GAME IS CANCELLED

Robinson High School
Fans attending the game Friday night can purchase tickets from Trinity Christian Academy in Texas). Facebook post with details:
Mills University Studies High School
If you plan to attend the game on Friday, you MUST have a ticket voucher. CAC will not permit any Mills University Studies fans to purchase tickets at the game, even if you have a AAA card. You must have a ticket voucher. The front office at Mills has 125 vouchers available for fans. The vouchers allow Comets fans to purchase the tickets at CAC. Coach Lee has tickets available for the player's families.