PULASKI COUNTY, Ark. -- Three out of four PCSSD high schools will participate in Week 6 of high school football this week. All games will kick off at 7 p.m. on Friday, October 16.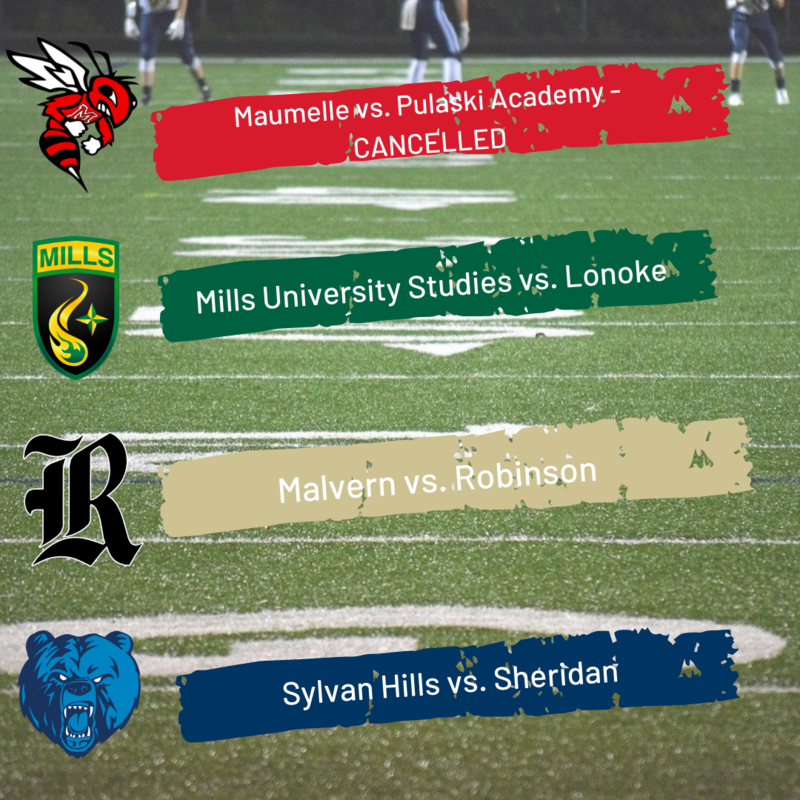 As a reminder physical distancing is required and all guests ages 10 and up must wear a mask.
All tickets are pre-sold though some tickets can be purchased at the gate. Schools recommend buying tickets in advance to avoid gathering in lines.
The Arkansas Activities Association released more guidelines for athletic events. Those details can be found here: http://ow.ly/RuAj50BbLd2
Several schools created specific procedures to be followed at each game.
Maumelle High School - GAME IS CANCELLED
Sylvan Hills High School
Only 100 tickets remain -as of October 14

Robinson High School
Mills University Studies High School - no specific gameday instructions available at this time.